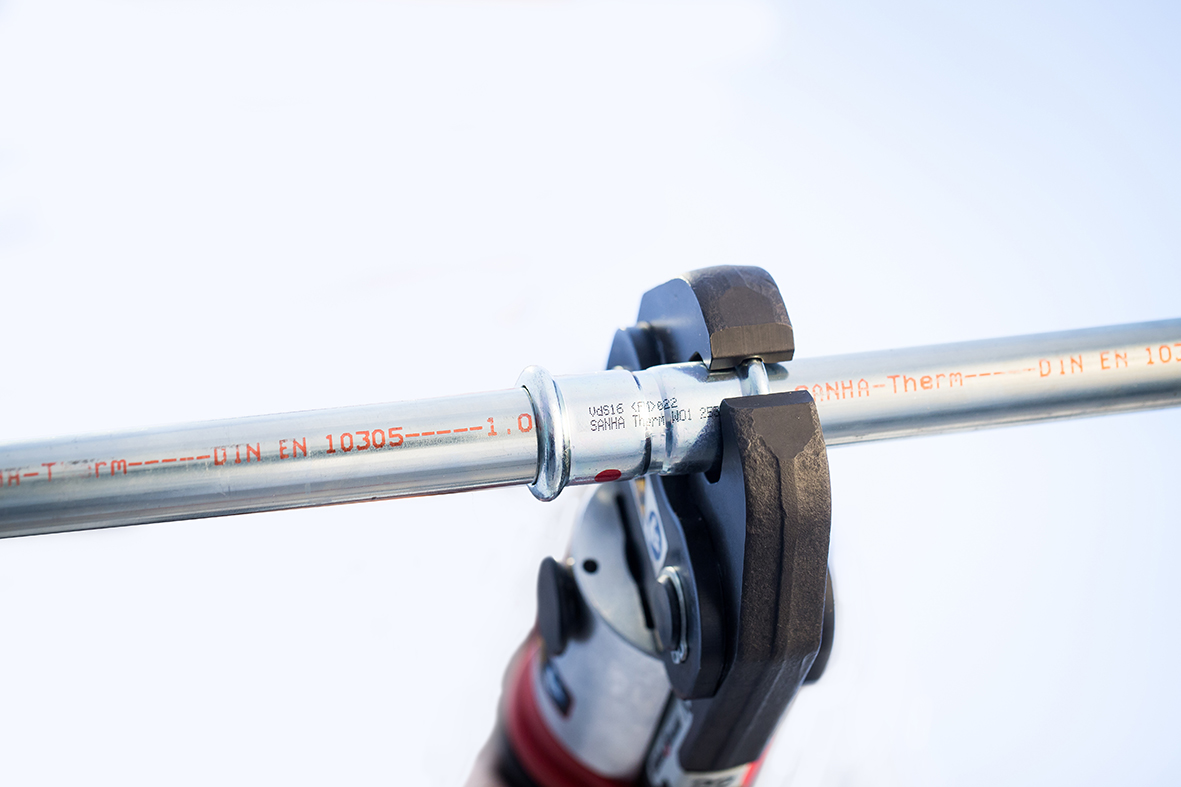 Pure stainless steel
Stainless - makes the grade.
The material number 1.4404/AISI 316L, contains at least 2.3% molybdenum, and a reduced amount of Carbon. This means that the corrosion resistance, compared to commonly used Stainless 1.4401/AISI 316, is much improved. For this reason, Designers, Plumbers and Engineering Contractors, can be sure that by using a NiroSan® Stainless Steel system, the quality exceeds that which is normally specified, without any impact on cost.
Practicality – Durability
All stainless steel tubes and fittings are TIG welded at our own factories. This gives us control, not just over the fitting, but also the connection. As our tubes are welded in a slower, more controlled process, the metal is less stressed and our standard NiroSan® tube can therefore be cold bent up to a diameter of 28 mm, and a smoother weld means less flow resistance.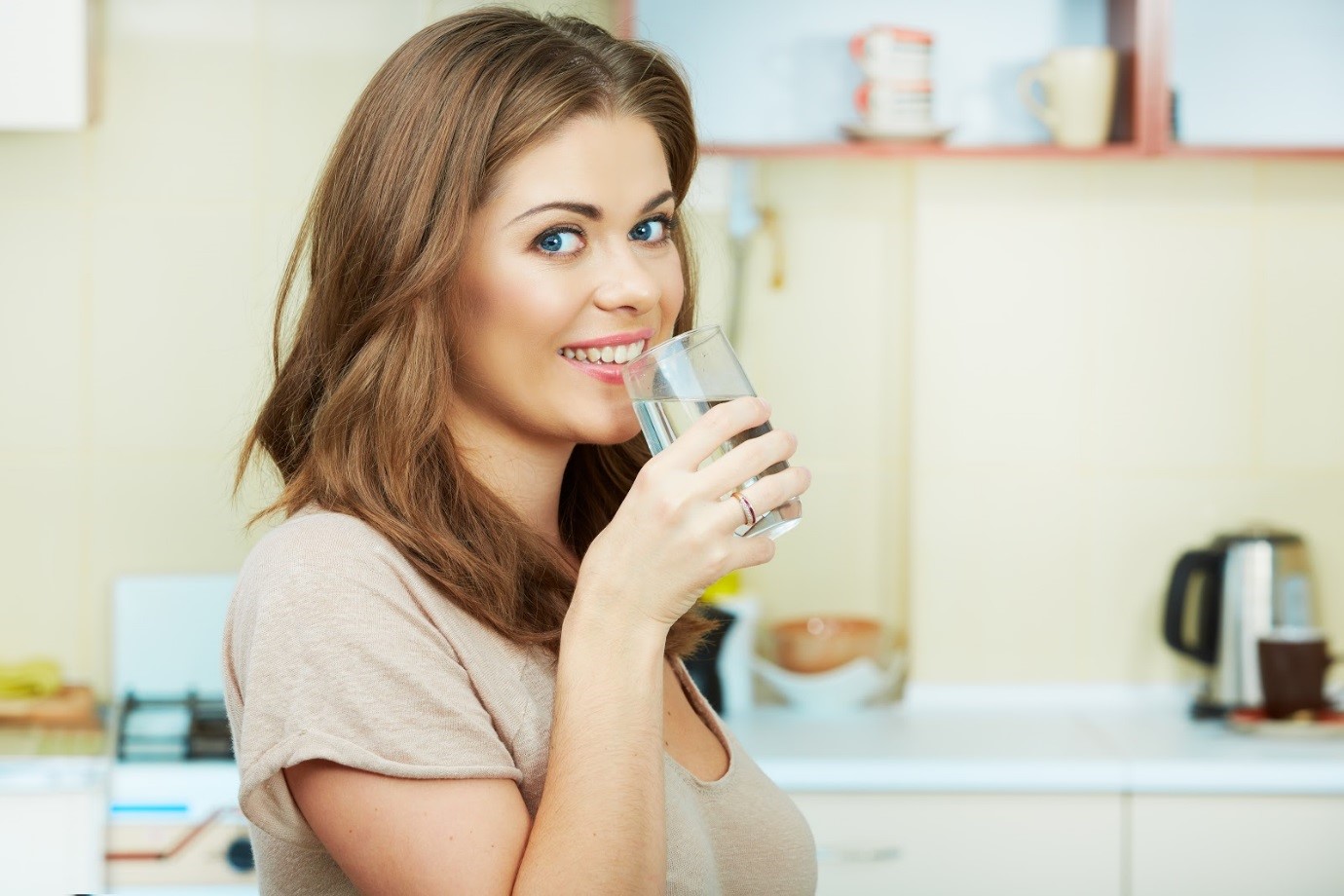 A brief journey into the history of its origin
When Krupp developed this steel in 1912, it was given the name V4A for many decades. The V stood for Versuch or experimental melting and the A for austenite. From the sixties and seventies of the last century, the melting technologies of the steelworks were further developed. New processes such as argon-oxygen decarburisation and the like made it possible to reduce the carbon content to well below 0.03% percent.
Stainless steel pipes are ideal for drinking water
Due to its excellent corrosive protection hygienic properties, stainless steel is in principle particularly suitable for piping systems in domestic installations, especially for drinking water installations:
very high corrosion resistance
hygienic harmlessness (stainless steel does not promote biological growth),
excellent mechanical properties (high strength combined with high ductility, practically no material ageing)
very smooth surfaces, no surface incrustations,
no migration (stainless steel releases practically no substances to drinking water by forming a passive layer)
high thermal load capacity,
high fire resistance (non-combustible)
These properties ensure that a piping system made of stainless steel - such as NiroSan - has an above-average service life and the transported media, such as drinking water in particular, are not affected.
Worksheet W541 of the DVGW (German Technical and Scientific Association for Gas and Water) defines the requirements for drinking water pipes and specifies the grades 1.4401 and 1.4571. Finally, EN 10312, introduced in 2002, also specified 1.4404.
Stainless steel fittings and pipes for hygienically relevant areas
The long-standing use of stainless steel in medical technology, food processing and food preparation clearly proves the hygienic harmlessness of this material. In addition to being tasteless, stainless steel is particularly neutral in terms of its microbiological properties: fittings and pipes made of stainless steel do not provide a breeding ground for bacteria, spores and putrefactive organisms and thus no basis for their growth.
These properties directly benefit the quality of drinking water when stainless steel is used as a drinking water pipe. Stainless steel piping systems can also be optimally used in other areas such as animal drinking troughs in agriculture, horse breeding, livestock farming or in the automotive industry. SANHA offers a silicone-free piping system especially for the automotive industry. For many commercial areas such as automotive workshops, operators can easily find the required pipes and fittings in our webshop.
Mechanische Eigenschaften von Edelstahl
Edelstahl besitzt hervorragende mechanische Eigenschaften.
Die Zugfestigkeit Rm beträgt mindestens 550 N/mm2, wobei die Proportionalgrenze Rp 0,2 bei etwa 240 N/mm2 liegt. Der Elastizitätsmodul E liegt bei 210 000 N/mm2. Dies bietet eine hohe Sicherheit gegen das Durchbiegen und mechanische Beschädigungen der Rohrleitung bei der Montage, bei Umbauarbeiten und im Betrieb der Anlage.
Sehr glatte Oberfläche von Rohrleitungen aus Edelstahl
Aufgrund seiner mechanischen Festigkeit ist die Oberfläche sehr hart, hoch belastbar und sehr glatt. Der mittlere Rohrrauhigkeitsfaktor k beträgt nach DIN 1988-3 für Edelstahlrohre nur 0,0015 mm. Die glatte Oberfläche gewährleistet gleichbleibende Strömungsverhältnisse bei einem niedrigem Rohrreibungsdruckgefälle.
Durch die hoch belastbare und glatte Oberfläche unterliegt Edelstahl praktisch keiner Erosion durch im Fördermedium mitgeführte Partikel, Gasblasen etc. Molybdänhaltiger Edelstahl lässt aufgrund der sich auf der Werkstoffoberfläche bildenden Passivschicht praktisch keine Migration von Werkstoffbestandteilen in das zu befördernde Fluid, wie z. B. Trinkwasser zu. Einige andere Werkstoffe – wie zum Beispiel vernickelte Bauteile – können bei längeren Stagnationszeiten Metallionen an Wasser abgeben.
Die hohe thermische Belastbarkeit von Edelstahl ermöglicht einen breiten Anwendungsbereich für Rohrleitungssysteme aus diesem Werkstoff. Im Lebensmittelbereich müssen Leitungen oft mit Dampf bei einer Temperatur von mehr als 100 °C desinfiziert werden.
Chemische Zusammensetzung von Edelstahl 1.4404
C 0,03 / Si 1,0 / Mn 2,0 / S 0,03 / Cr 17,5 / Ni 12,5 / Mo 2,5 (alle Angaben in %)
Physikalische Eigenschaften
| | |
| --- | --- |
| Dichte | 8,0 kg/dm3 |
| Wärmeleitfähigkeit | 15 W/(m.K) |
| spezifische Wärme | 500 J/(kg·K) |
| spezifischer elektr. Widerstand | 0,75 ·mm2/m |
Behandlungsmöglichkeiten
wärmebehandeln

1020° - 1110°C

Luft-, Wasserabkühlung

Warmformgebung

1200° - 900°C

Luft

Kaltumformung

möglich
Als echte Alternative zu herkömmlichen C-Stahlsystemen in feuchtegefährdeten Bereichen wie im Estrich haben wir NiroTherm® (Werkstoff-Nr. 1.4301, AISI 304) entwickelt. In solchen Bereichen kann es mit C-Stahl schnell zu Außenkorrosion kommen, wenn das Gesamtsystem nicht ausreichend fachgerecht isoliert wurde oder es während der Verlegung unabsichtlich beschädigt wurde. Statt einer zeit- und kostenintensiven Isolierung stellt der Einsatz von NiroTherm®-Fittings und -Systemrohren aus Edelstahl oft eine sichere, zuverlässige Lösung dar.
Leichte Verarbeitung, lange Produktlebensdauer
Die Edelstahlsystemrohre und -fittings werden in unseren eigenen Werken sauber WIG-geschweißt und sind somit leicht zu verarbeiten. Als einziger Hersteller weltweit fertigen wir unsere Edelstahlsysteme vollständig in Deutschland. So können wir eine gleichbleibend hohe Qualität ebenso wie eine lange Produktlebensdauer jederzeit sicherstellen.
Weitere Informationen und Betriebsbedingungen finden Sie unter dem Punkt "Systembeschreibung". Bei Fragen wenden Sie sich bitte an unsere Technische Anwendungsberatung unter + 49 2054 925 170 oder technik@sanha.com.