SANHA® Heavy Steel Press Gas (series 71000)
The press fittings in the new "Heavy Steel Press Gas" series have sealing rings made of HNBR (yellow) and are ideal for gas installations of all kinds. This makes them particularly suitable for industrial applications, in power plants or for local heating supply in commercial, industrial and residential areas.
The pipe wall thicknesses comply with DIN EN 10220 and 10255.
Operating conditions for SANHA® Heavy Steel Press Gas series 71000

Outside pipe diameter
Operating pressure
d ≤ 1/2 to 2"
8 bar
Operating temperature
SANHA® Heavy Steel Press Gas with HNBR sealing ring
-20 °C - +80 °C
Thread design: Pipe-thread: R/Rp according to EN 10226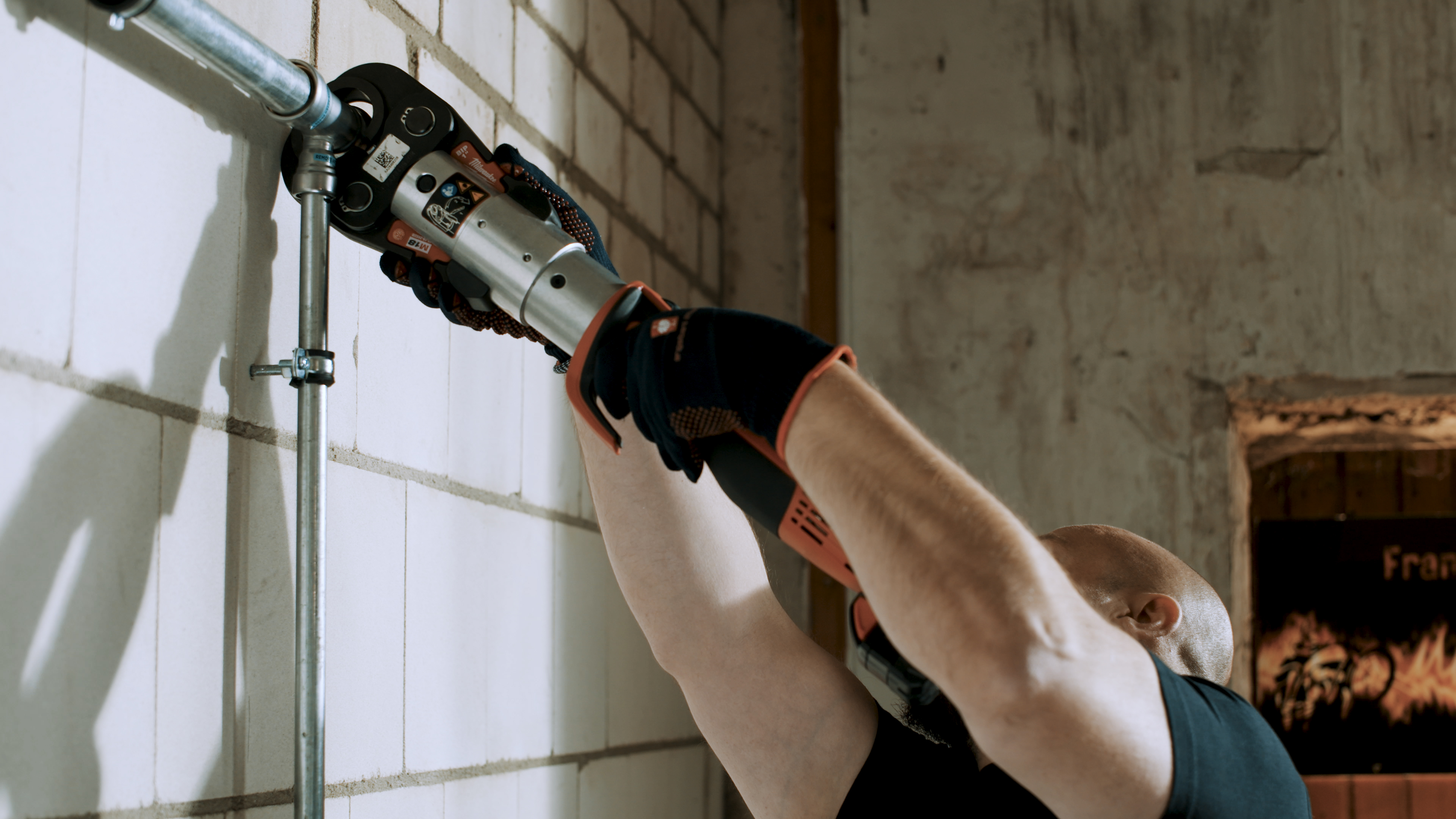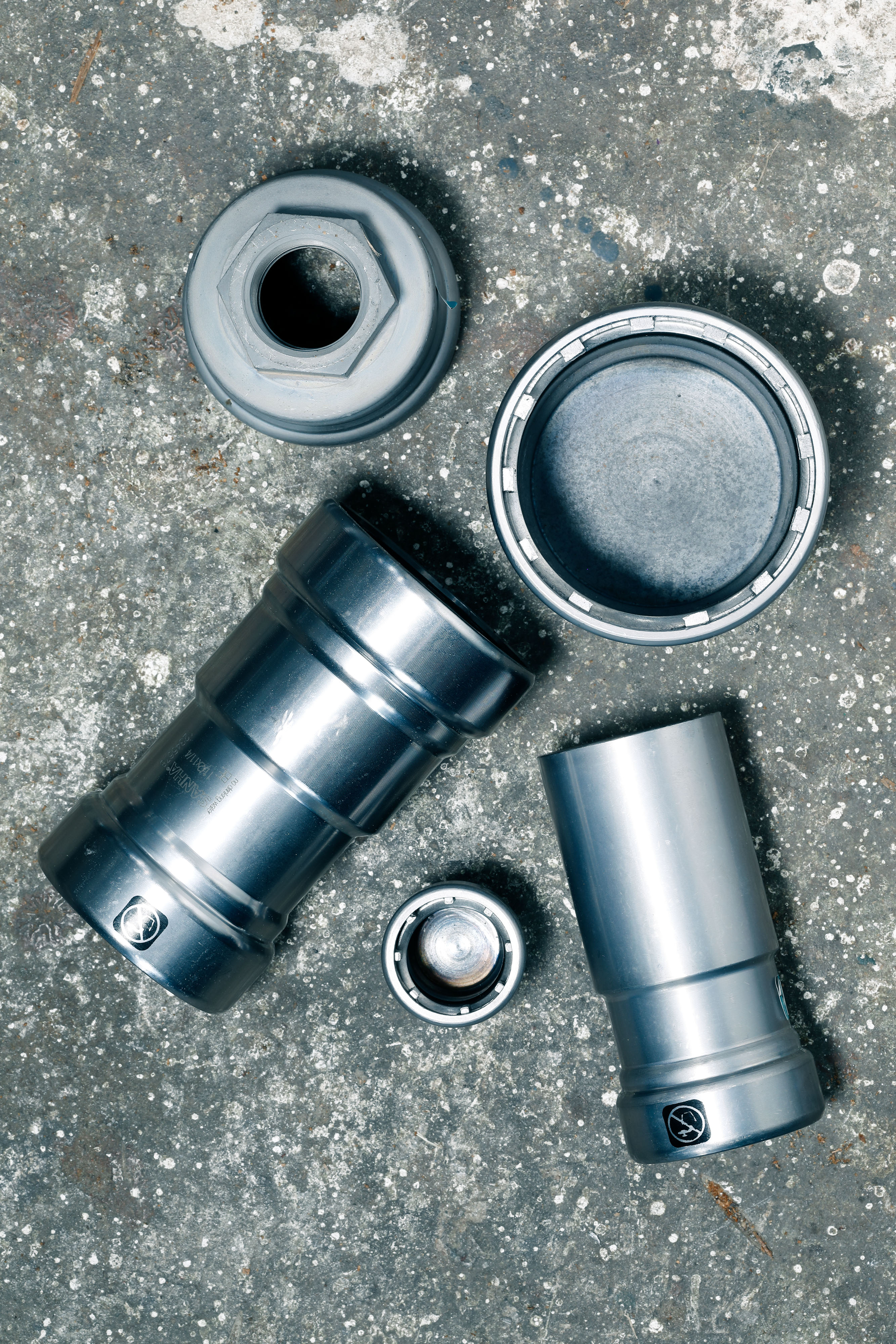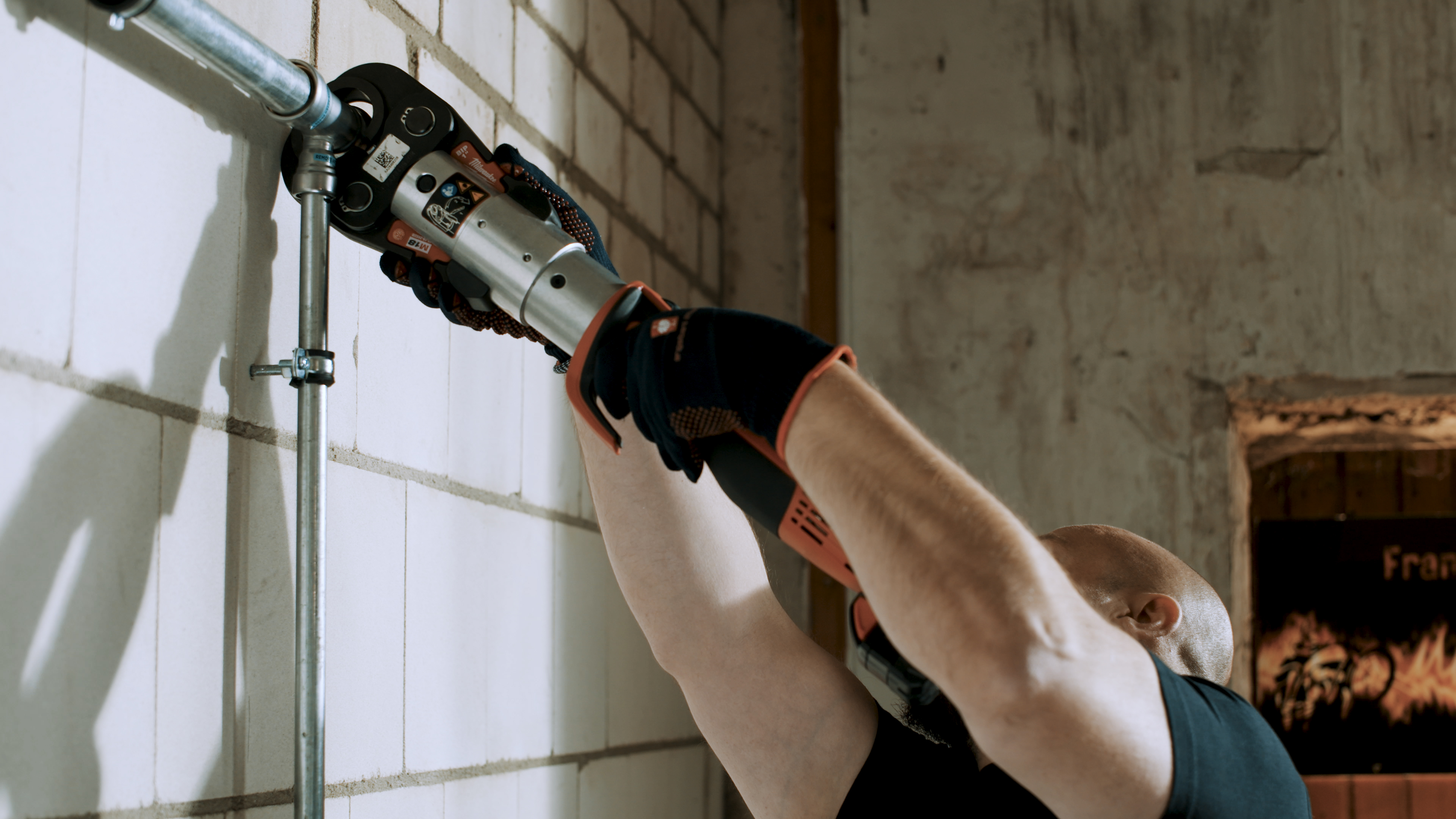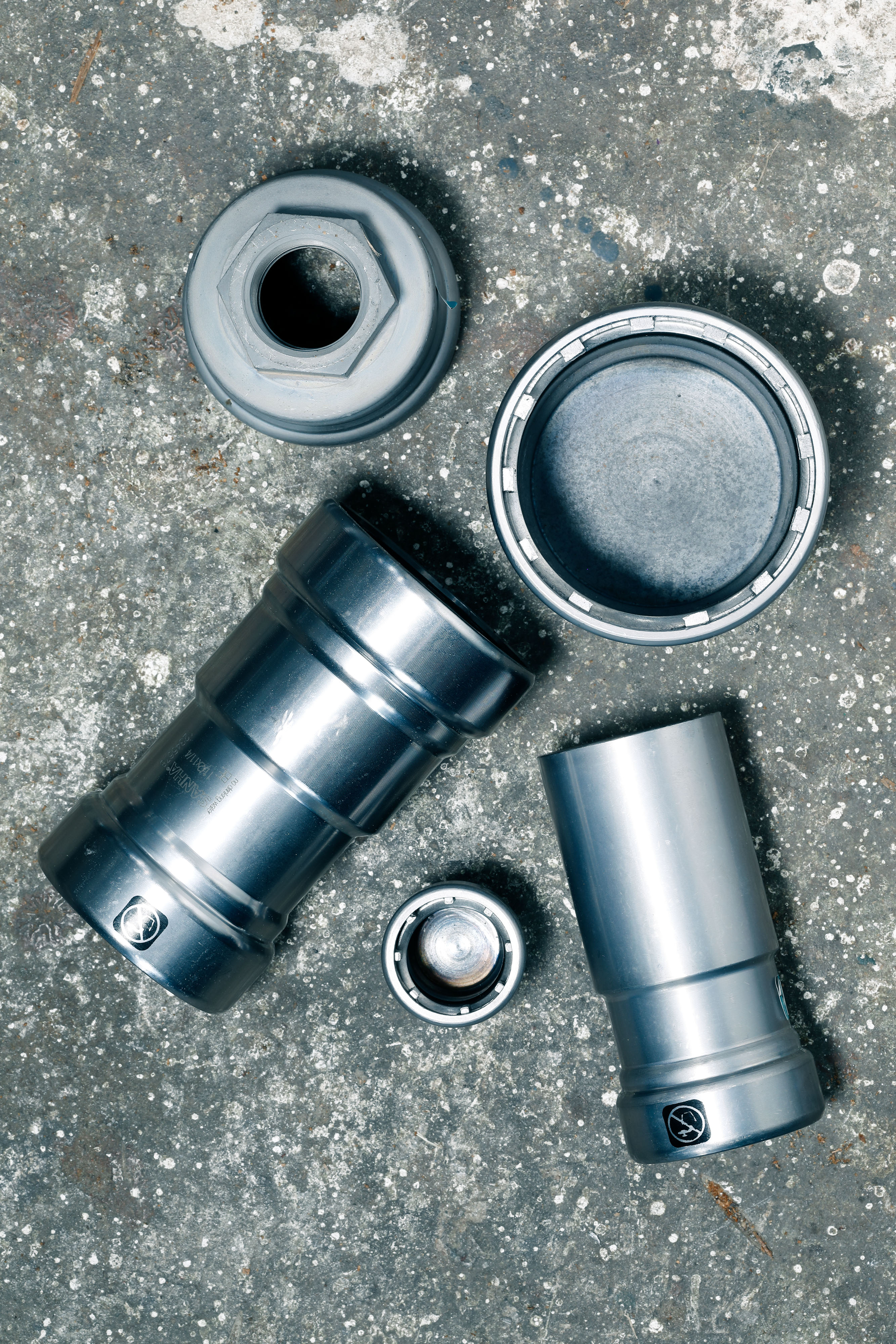 Features
Easy pressing
Easy, rapid processing thanks to pressing technology
Grip ring and spacer on the fitting (in front of the actual sealing ring) prevent damage when the fitting is pushed onto the pipe
connection is additionally strengthened by the grip ring200% larger surface area of the sealing ring ensures a permanently tight connection
dimensions from 1/2 to 2"
What does this mean for you as a fabricator?
higher economic efficiency: up to 60 % less assembly time for the connection compared to welding
high flexibility due to many dimensions of the fittings
no open flame, no additional effort for fire protection precautions, fire watch etc.
higher overall service life of the construction project due to high quality zinc-nickel coating
Areas of application
More applications on demand.